5 Design Trends to Define Your Summer Décor
While seasonal trends always come and go, there are enduring tropes that will stand the test of time, and these are the ones worth investing in for your home this summer. From multi-functional pieces to curves pretty much everywhere and lightweight furniture, we've rounded-up five of the latest and greatest design stories that will shape the season ahead – and well into the future. You heard them here first.
Both indoors and outdoors, curved designs and rounded silhouettes are continuing to replace clean lines and angular aesthetics this summer, whether it's in the arched back of the Ella Lounge Chair by British designer Matthew Hilton, the convivial shape of the Eos Round Table or the cylindrical form of the Orb Grinder from master craftsman Gareth Neal. Not only do undulating designs provide a softer aesthetic and a cocooning effect, but they save on space without any sharp or obtrusive edges getting in the way, helping to create warm and inviting schemes – perfect for welcoming friends and family to your next big soirée. 
Our homes have become multi-functional spaces for work, play and everything in-between, so it's hardly surprising that the furniture we fill them with needs to be more hard-working than ever. Enter the increasing popularity of design that can be personalised according to your exact specifications. See the Linn Sectional Sofa by Norwegian and British design duo Jenkins & Uhnger, featuring modules that can be configured to suit, or the extendable Lap Shelving system by Brussels-based designer Marina Bautier, comprising an interlocking series of adaptable units that be customised according to your storage requirements. Meanwhile, the award-winning Cross Extending Table by Matthew Hilton comes with a clever tabletop that can be expanded with a simple pull to reveal two extra leaves concealed beneath when not in use. Bespoke has never looked so beautiful.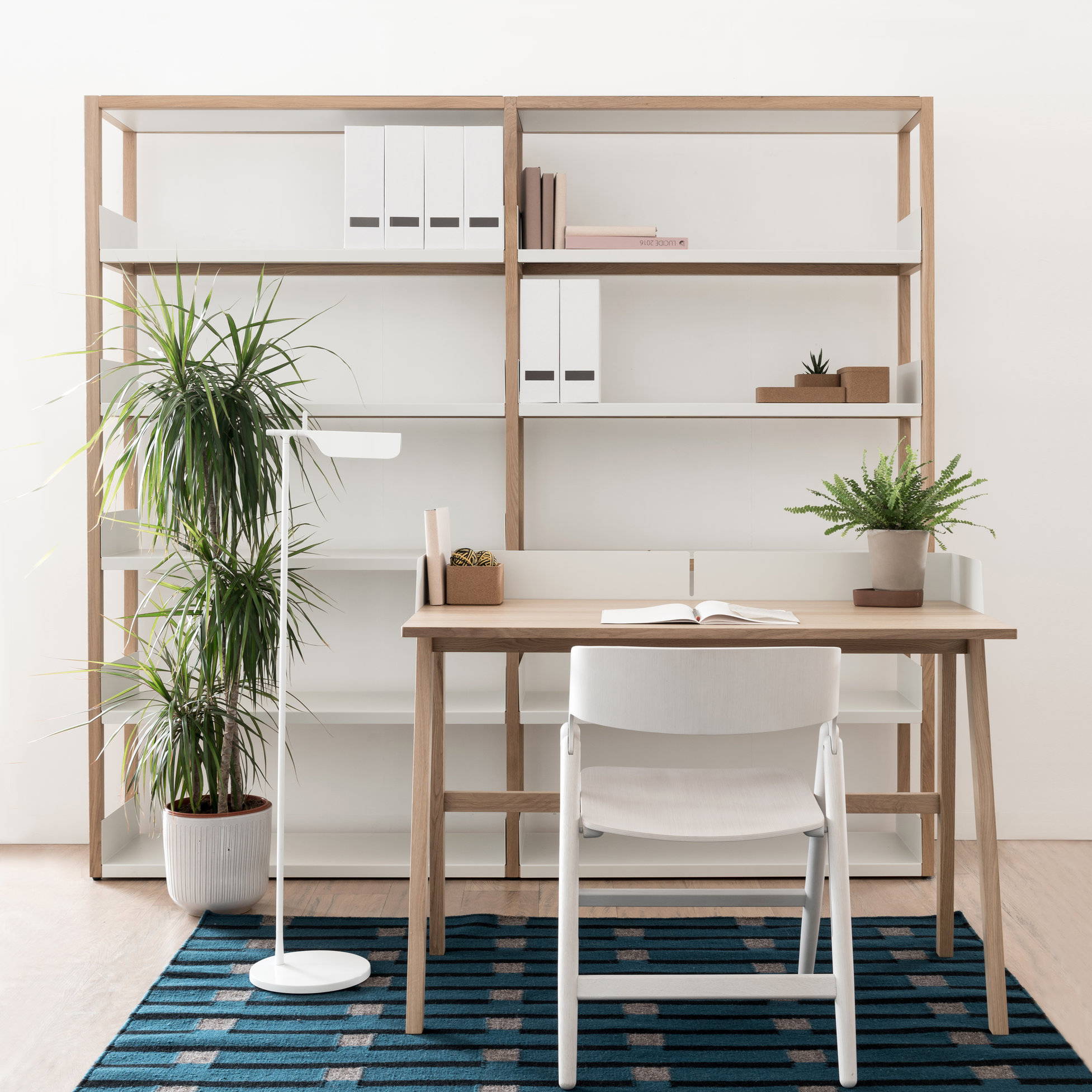 Arguably, the single biggest trend of the summer - particularly when it comes to outdoor living – is the portable table lamp. Thankfully, more stylish iterations are being made than when they were initially conceived, such as the Mouro Table Lamp by Spanish designer Patricia Perez, compact in size and contemporary in style. Cordless and rechargeable via a discreet USB, it features a dimmable light with three settings and a rotating 360-degree element, allowing for easy adjustments to direction and ambience. A conversation-starter at any garden gathering.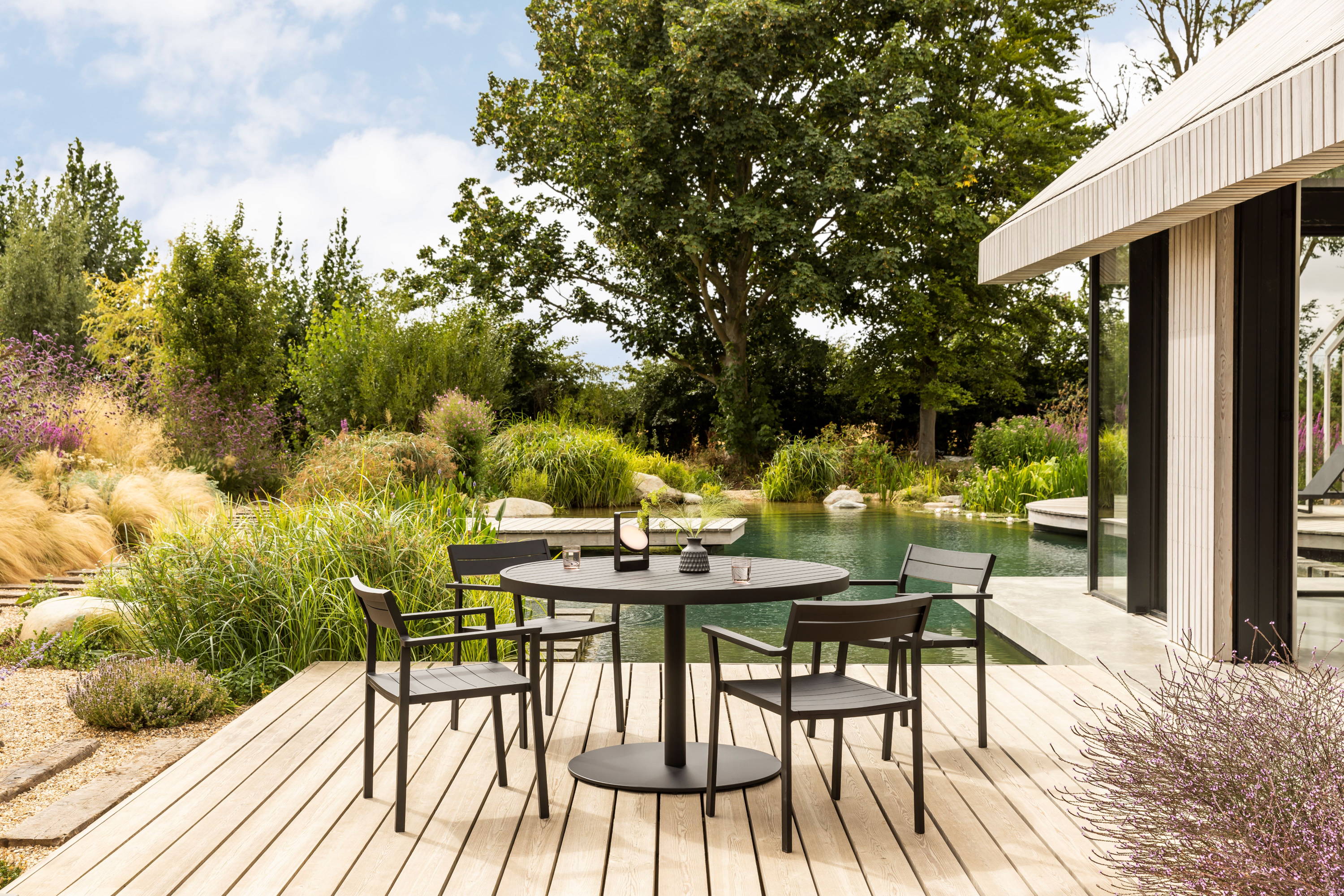 When it comes to outdoor furniture, lightweight materials are key this summer, enabling you to move pieces around and refresh your space with ease. Good news, then, that designers are one step ahead: Matthew Hilton's whole Eos collection – including a sofa, coffee table and armchair, amongst others – combines a lightweight structure with a contemporary aesthetic; while the Tanso range from David Irwin, featuring a chair, bench and stool, plus more – showcases a lightweight  design inspired by the simplicity of Japanese furniture. As well as being practical, low-impact designs make for an easy, breezy look, while ensuring the focus is where it be: on the garden itself and the lushness of nature.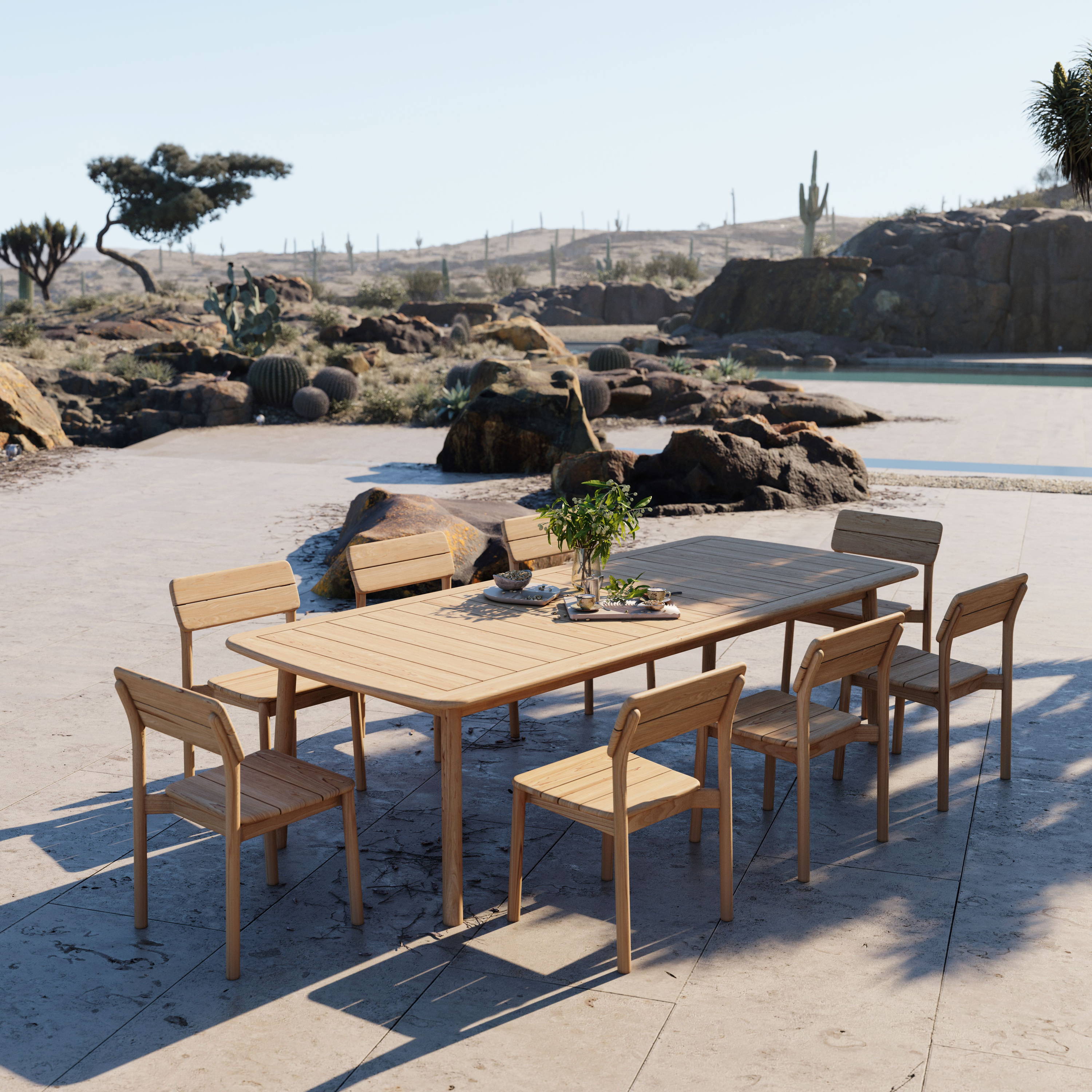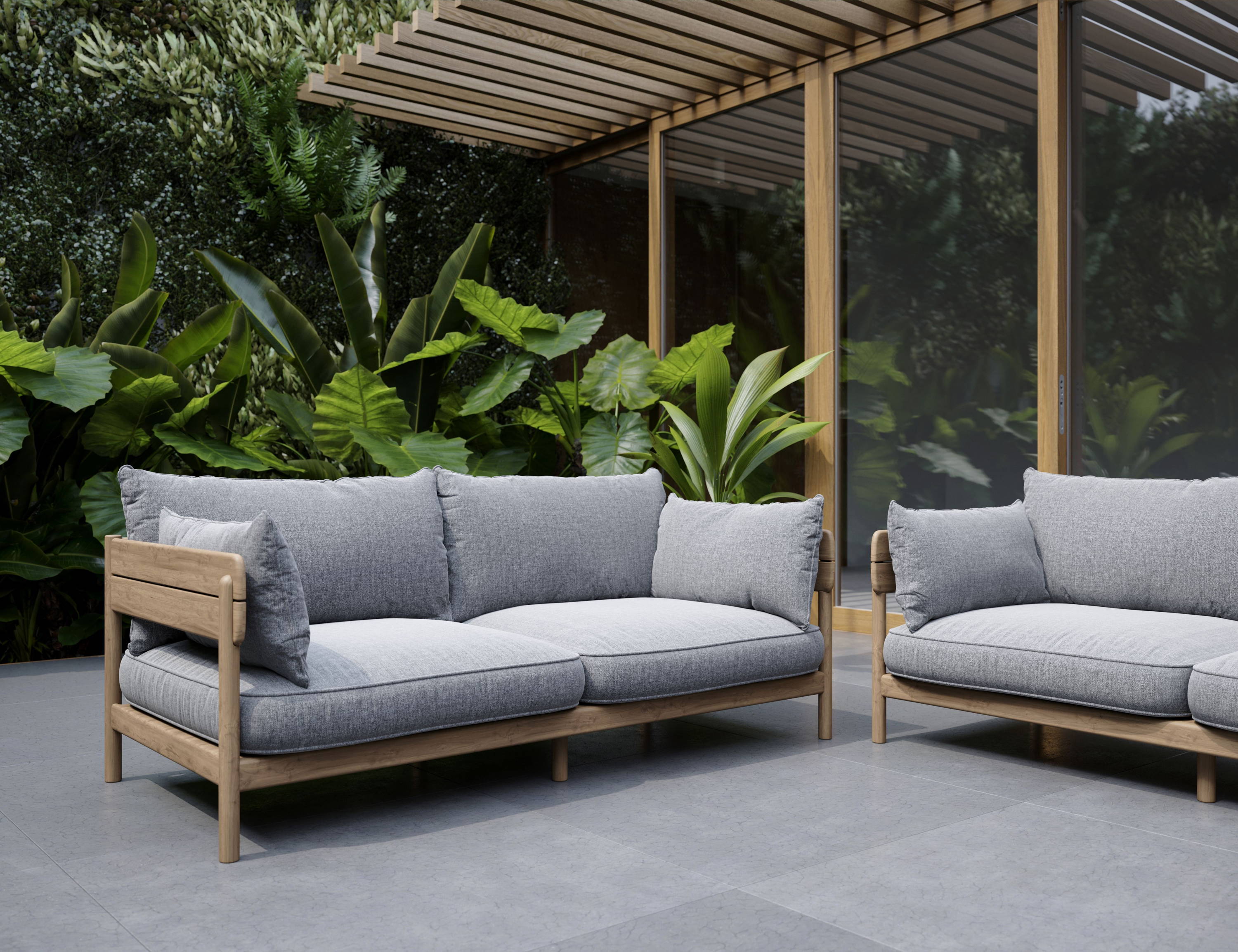 Increasingly, we're looking at our garden as an extension of our interiors, rather than simply the great outdoors. Patios become living rooms. Terraces are dining rooms. And balconies transform into bars. Because of such, furniture has followed suit with designs that mimic the kind of carefully-considered form and function you'd expect from pieces you pick for inside the home, all while still being crafted from materials designed to withstand the weather. The Tanso 2-Seater Sofa, for example, would look equally at home in an orangery as it would on terrace, bridging the gap between outdoors and indoors by elevating the craftsmanship, quality and detail of traditional garden furniture. Breathable, easy-to-clean and robust – yet beautifully upholstered with comfortable seat pads and cushions – it can bring the indoors out, or vice versa.
Subscribe to our newsletter