Meet the Makers: Matthew Hilton
Always putting the

functional

needs of customer

s

first over

simply

aesthetics, designer Matthew Hilton is arguably one of the most respected talents in Britain, combining elegant simplicity with complex engineering to craft

truly

exquisite

furniture.

Based out of his studio in Crystal Palace,

London,

the designer was always interest

ed

in painting, sculpture and architecture, but it wasn't until studying at Portsmouth College of Art when

furniture

design

became a potential career

. He enrolled in

a course

at Kingston Polytechnic and set up his own studio shortly after graduating

and working for a couple of designers

.

Going it alone

, he created the iconic Balzac Armchair, now considered a modern classic. Ever since, he has committed to creating furniture that people can live with – balancing form and function –

and

sp

ecialises

in cutting-edge wood

-

manufacturing techniques. It's hardly surprising, then, that Hilton's designs are displayed in the permanent collections of the V&A, amongst others.

Rightfully so,

as Matthew Hilton

has become synonymous with excellence.

Here, we sit down with the esteemed designer to talk

craftsmanship

, and discover the inspiration behind his ideas

for Case.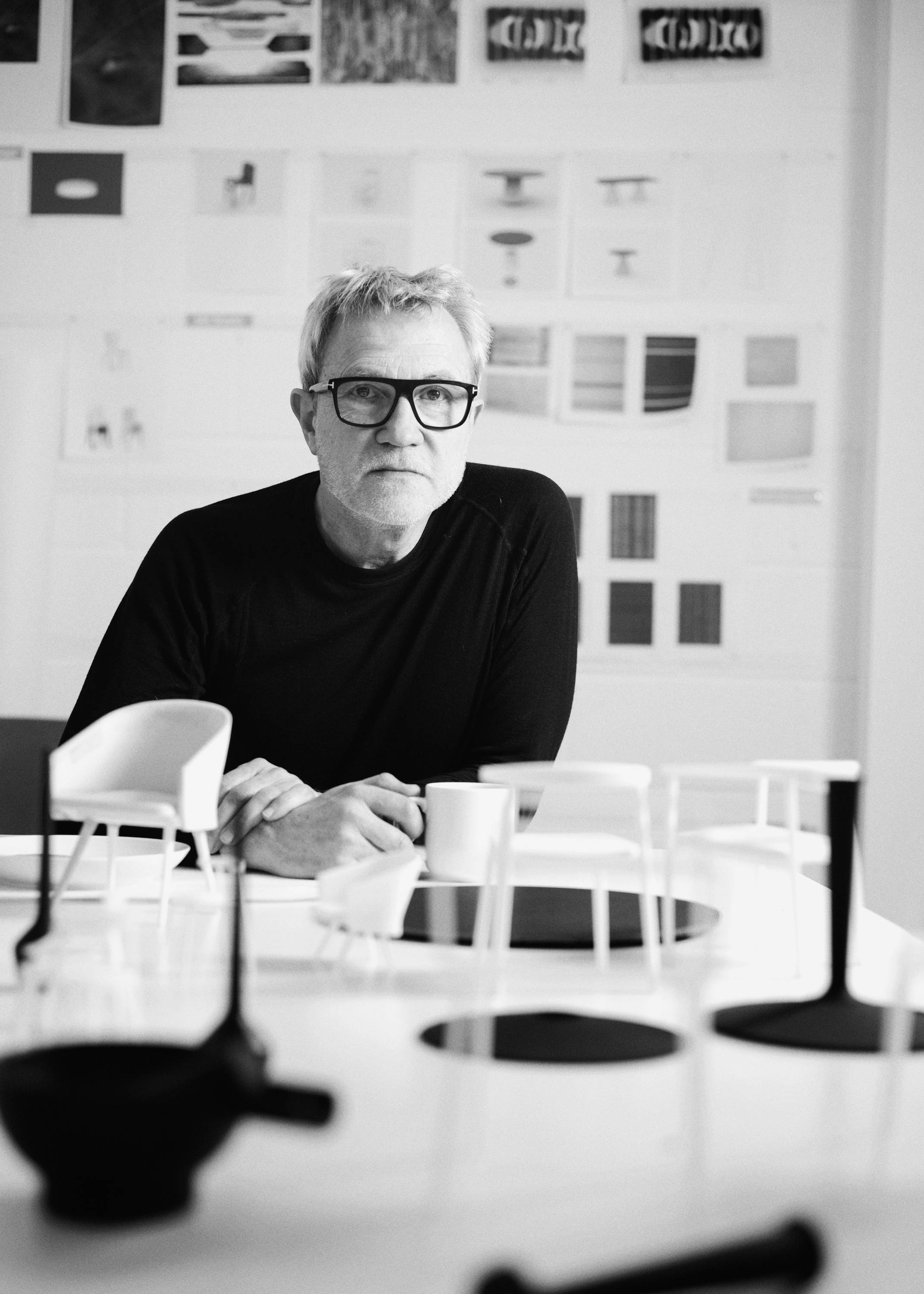 What inspired you to become a designer? 
I always wanted to do something creative. As a kid, I used to paint and make clothes. I didn't do that well in academic subjects a school, so I concentrated on being creative. I was unsure how to channel my creativity until I went to art school, which is when a tutor suggested furniture design. That's when things started to fall into place.
Do you come from a creative family? 
I was the first to go to art school in my family. My dad was a doctor, as is my older brother and sister, and my mum is a midwife. It was a bit of a struggle to be the only creative one – but, in fact, it's always been a motivator for me. I became obsessed with furniture design once I went to university – I used to browse through the shops that sold vintage furniture on the King's Road.  
What materials do you favour? 
I like working with timber, because it's the strongest and most traditional material, plus I understand it well. It's an interesting time because of CNC development – a tool that creates objects from wood – which is finally modernising after being stuck in a rut for quite a long time. Wood also gets better with age, and it endures, which I find fascinating.  
What inspires your designs? 
I'm influenced by a lot of things from the past, from art to architecture, but mostly my inspiration comes from understanding what the product needs to do – along with the brief and the brand, of course.  
What is your design process for Case?
It usually starts with a conversation with Paul Newman, the director of Case, because he's found a new manufacturing facility or spotted a gap in the collection. Then we talk about it and explore some ideas together. Once we have a design in mind, we go to the factory to see what's possible.  
What role does manufacturing play in the design process? 
Manufacturing is important. You can't design something without knowing exactly where and how it's going to be made, because every factory is slightly different. I need to know what their strengths and weaknesses are, as well as the things that cause them challenges. Case moves its manufacturing around – that's one of the things Paul is great at – and finds new manufacturers that give us new possibilities.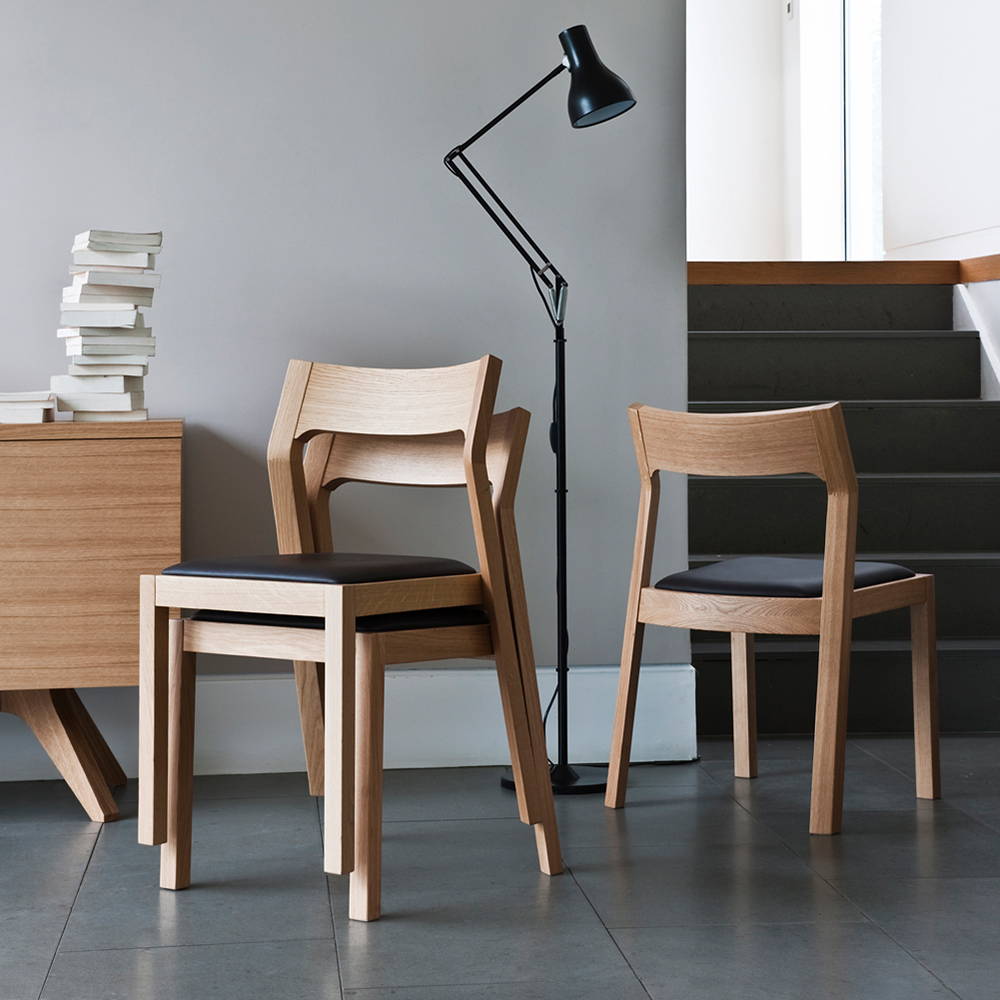 How do you overcome challenges? 
You can't always do exactly what you want to do, and you've got to find the best solution you can in that situation. Design isn't just inspiration and creativity – it's compromise – which isn't necessarily a negative part of the process. Sometimes, you end up with a better product, as compromise can help polish and refine a design.  
 Do you have a favourite piece of furniture you like to design? 
Chairs are good to design, but I also like extending tables because they are difficult. One of my least favourite things to design is a bed, but trying to find a new way to make a bed would be interesting, or trying to make a great-looking bed for a low price. So, it's not always the type, but the whole brief. The best things can arise from a difficult brief.
 What is your favourite piece that you have designed for Case? 
I'm proud of having designed things for different reasons, but overall, I think it would be the Cross Table, because it's quite a difficult product to get right. It needs to flatpack for transport, and be solid when it's put together, as it extends while storing the leaves inside. It's quite complicated and it's difficult to get to the stage where it does all that easily. It's the most complex thing I've designed for Case.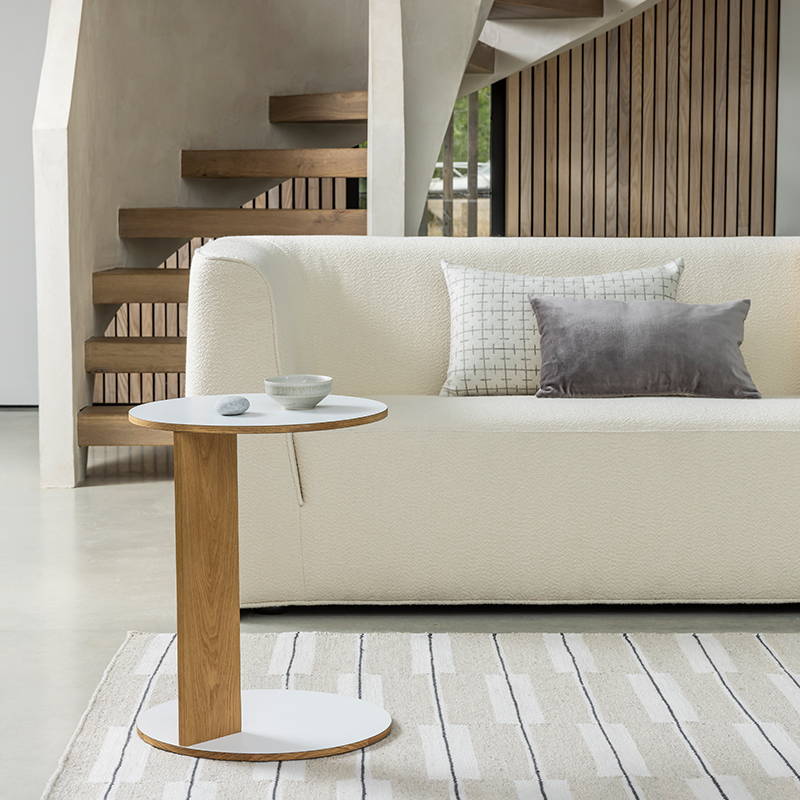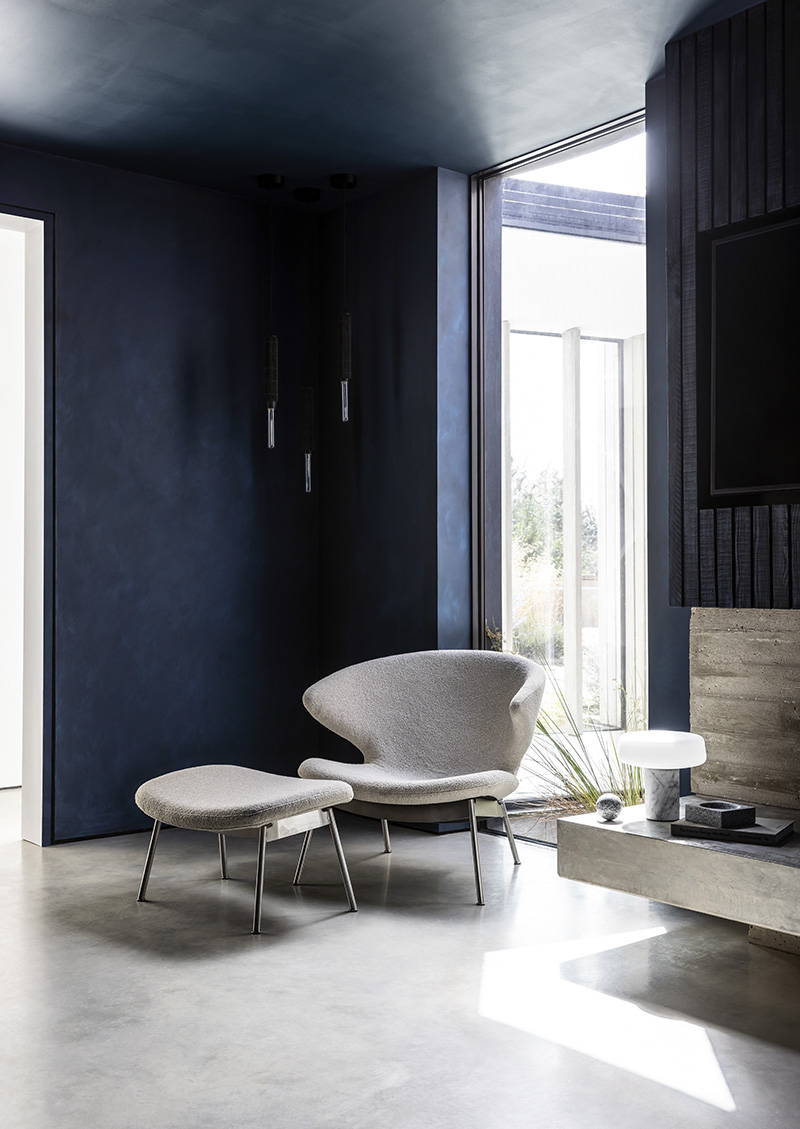 What was the idea and inspiration behind the Cross Table? 
Visually, I wanted it to have presence – I wanted people to see it and either love it or hate it. When you try to appeal to a lot of people, that often fails.
Do you have a favourite designer? 
I like lots of things from a lot of different people, so I couldn't name just one. I really admire designers who stick to what they do. The people who become recognised usually stick to what they do. If you think of all the things that people regard as great design, they're quiet, ordinary things, and yet people are afraid of doing just that. If I think of the Eos range for Case, it's doesn't make a big statement, but that's why it's successful.  
From the Cross Round Table to the Ella Lounge Chair and René 3-Seater Sofa, browse and buy iconic designs by Matthew Hilton.  
Subscribe to our newsletter