After the celebrations of Christmas, the chance to hunker down at home is usually welcomed with open arms, even by

the most

seasoned

of

entertainers. While it's nice to throw open the doors to one and all in December, come the beginning of the

new

year, we're ready to batten down the hatches and hibernate until spring.

Enjoying co

mforting

dinners, c

urling up on the

sofa and getting stuck into a good book or

simply

staying in bed with nothing but

the

cat for company. These are the moments that make winter our secret favourite season. But you don't need to crank up the heating or completely redecorate to cosy things up. Here, we'll show you how to

create a feeling of warmth with a few

simple updates,

whether the living room or home office.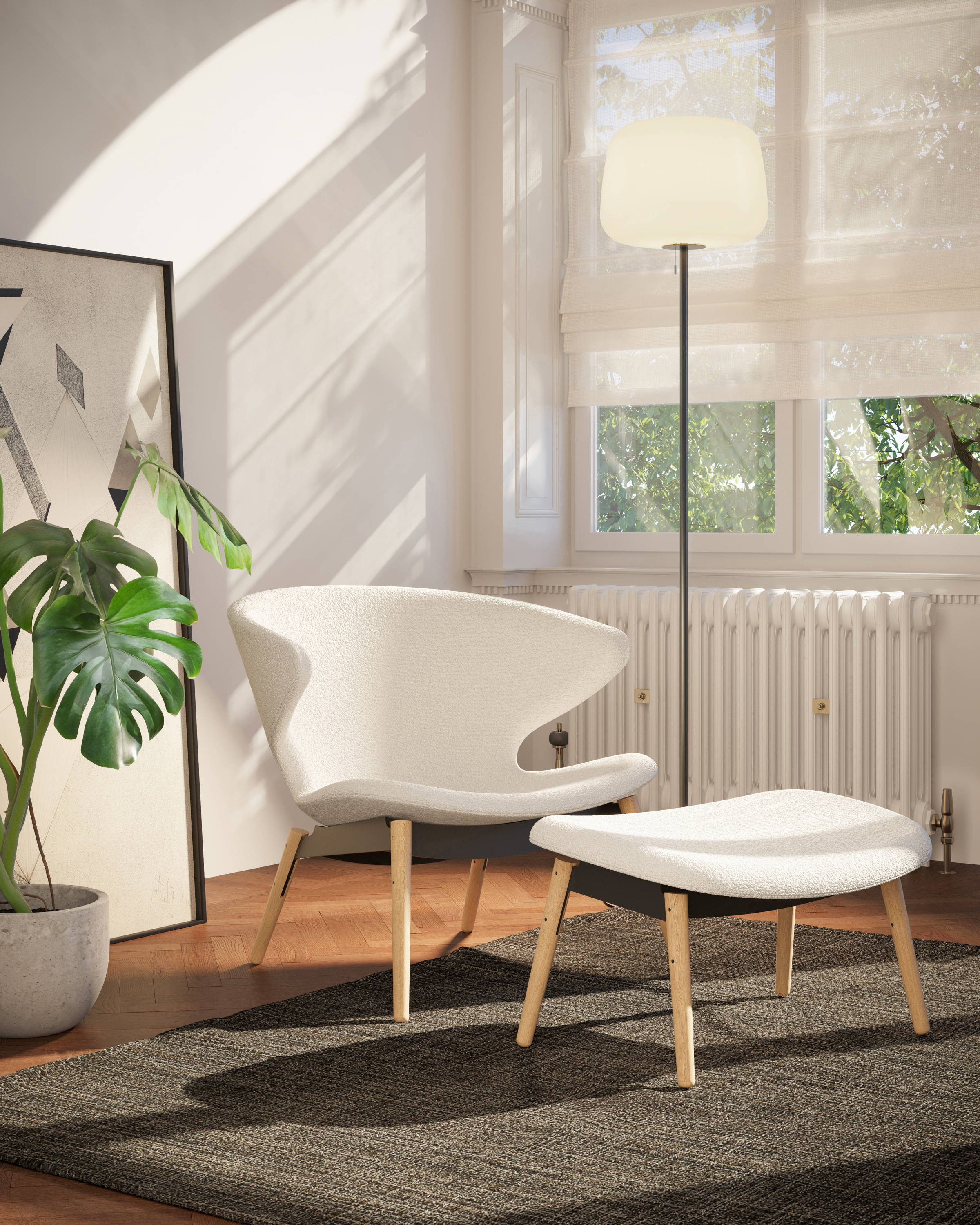 Arguably, the living room is the heart of the home year-round, but even more so during winter. It's a space for watching all the action of a good movie unfold. A room for simply resting, relaxing and kicking-back. Or somewhere to enjoy a Saturday night takeaway. While certainly an investment piece, a new sofa will breathe life into a room that's remained unchanged for quite some time, whether a generous three-seater such as the Linn Sectional Sofa upholstered in textural and on-trend bouclé, a single armchair like the statement Ella Lounge Chair, or even something small like the Kelston Ottoman for putting your feet up. Elsewhere in the living room, a different coffee table can have a big impact, acting as the centrepiece around which everything revolves. The wooden Cross Round Coffee Table is a modern classic; while the glass Lucent Coffee Table is a work of art. Finally, a rug by textile-maker Eleanor Pritchard – such as Purlin – will add depth, interest and warmth, as well as a pop of colour.  
Dark mornings can make getting out of bed in the week almost impossible – and at the weekends you can forget it. So, if you're indulging in a lie-in, why not upgrade your bed this season? The Valentine Bed by British designer Matthew Hilton is an incentive for early nights, every night crafted from solid wood and featuring gently tapered legs that point outwards. With a timeless design, it's a style that transcends seasons and trends, while everything is built to last. Next, treat your bedside tables to a new set of lights, layering up the space and emitting a warm glow. The Solid Table Light by British designer Terence Woodgate, with its distinctive cylindrical base made from solid marble and comprising a hand-blown opal glass shade, is dimmable for dialling up and down the ambience as required. For added cosiness, a Core Pendant – also by Woodgate – will set things off either side of the bed.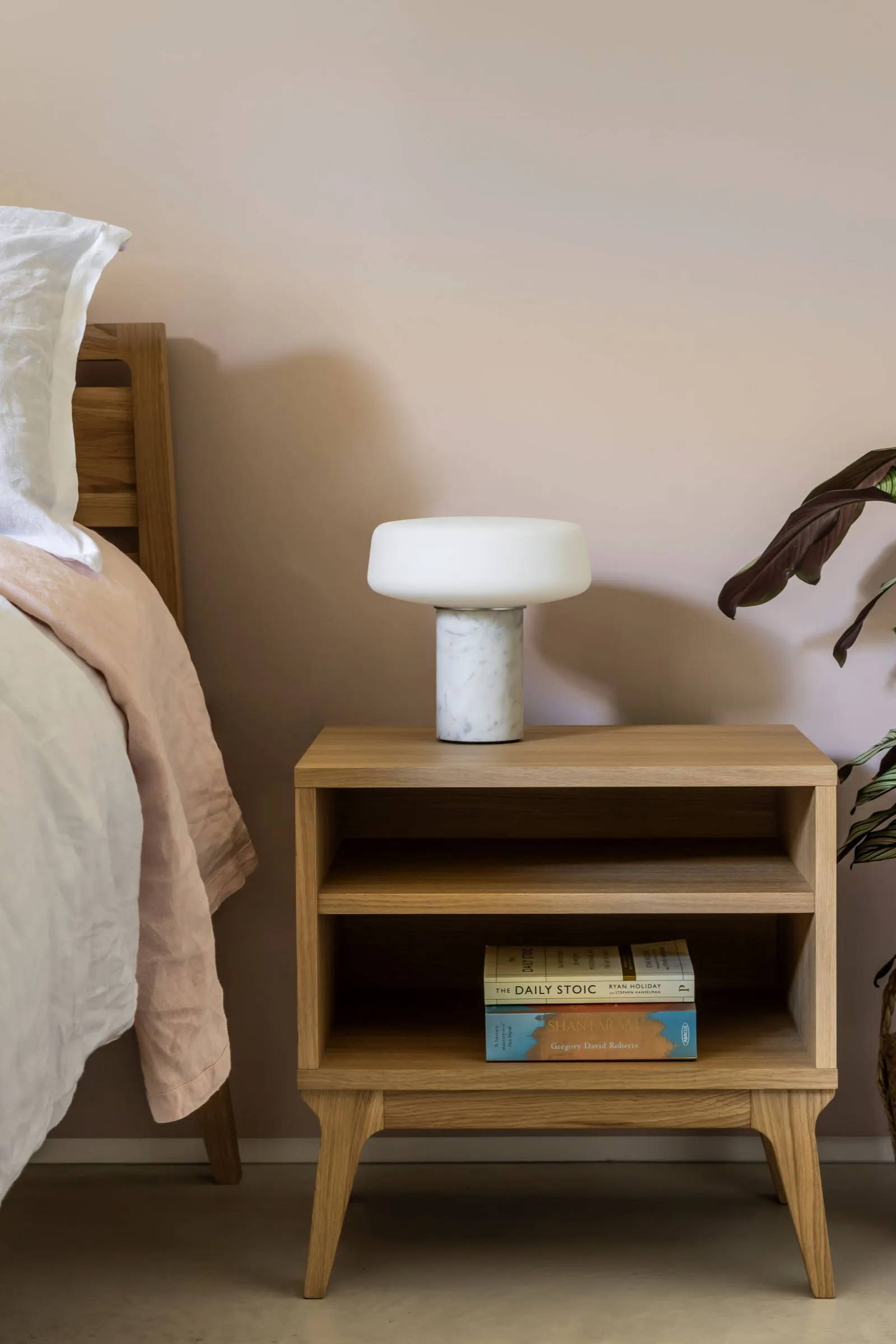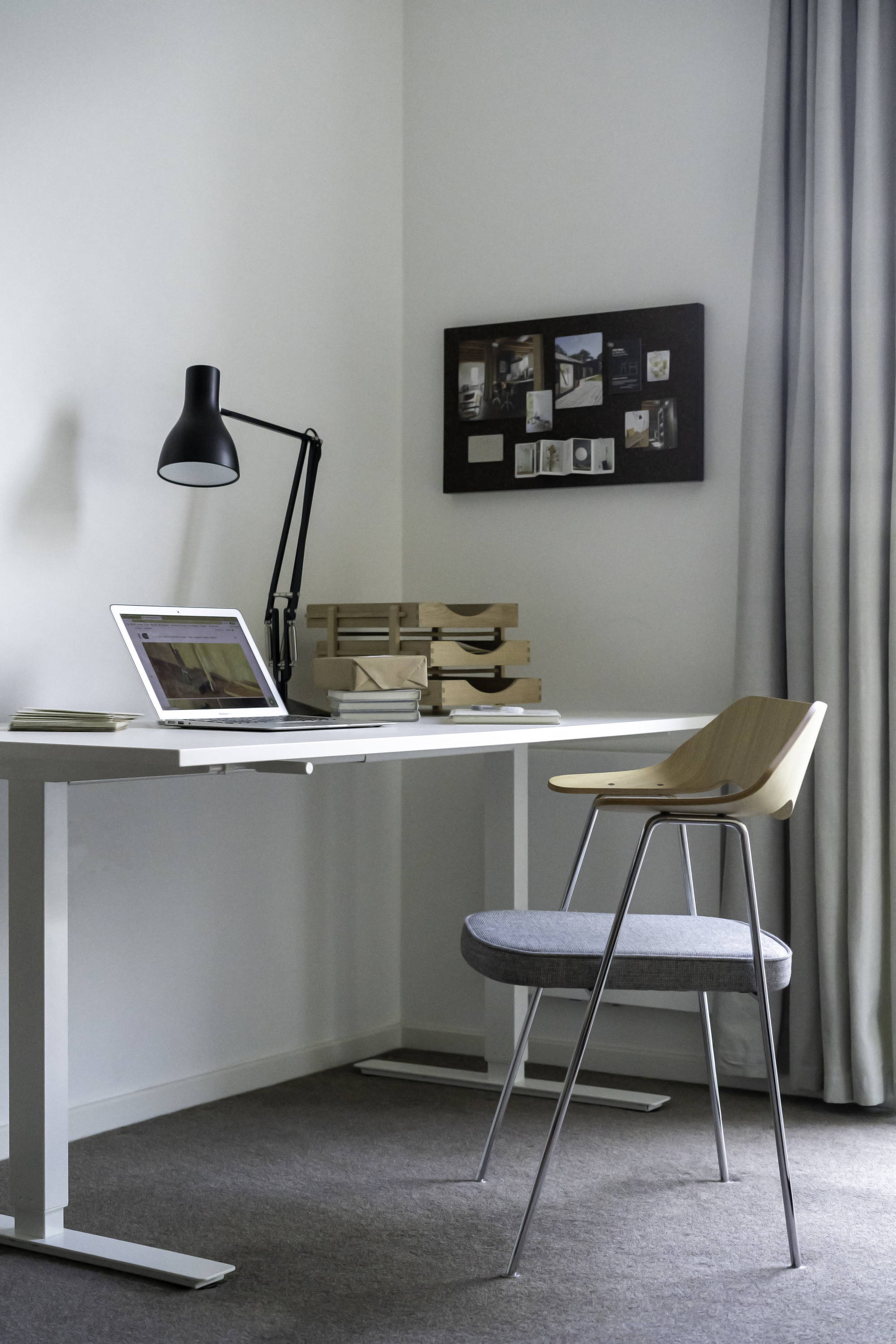 Best for: Head and neck support   
However frequently you're working in your pyjamas, a home office doesn't need to imitate the sterile environments that have become synonymous with corporate offices. In fact, they should be inspiring places to spark creativity and encourage productivity, while being conducive to calm and focus. What's more, in the winter they need to work even harder to evoke all these things, as the light is weaker and darker. To counteract the season, dress your desk with the Mouro Lamp, crafted by Spanish designer Patricia Perez. It features three dimmable settings, which can be adjusted according to the task at hand, plus a rotating element that enables the light to be directed where it's required. Certainly, it beats the harsh, overhead strip lighting of an office in the city, and provides a diffused backdrop to all those Teams call. Lastly, swap your smooth, hard chair with something warm and textural, such as the iconic 675 Chair by Robin Day, which combines a comfortable pad that can be upholstered in luxurious fabric and a supportive backrest that cradles the body in all the right places. The Spindle Rug by Eleanor Pritchard will cosy things up further.  
Subscribe to our newsletter