How to Create a Bedroom for Better Sleep
Sleep? It's a seriously hot topic right now – whether the concept of 'clean sleeping' from Gwyneth Paltrow, a dedicated World Sleep Day on 17 March, or the introduction of 'the world's first sleep influencer'(AKA Alex Krenn with his 56.3k followers on Instagram) – and it's about time. After all, the connection between quality sleep and peak performance has never been stronger, not to mention its impact on our physical health and mental wellbeing. It's become such a national obsession, in fact, that experts have recently coined a new term – orthosomnia – to describe those who self-sabotage their own sleep because of their preoccupation with getting enough of the good stuff. But fear not. To support you in your sleep, we pull-back the covers on creating the perfect bedroom, sure to help you catch those ZZZs.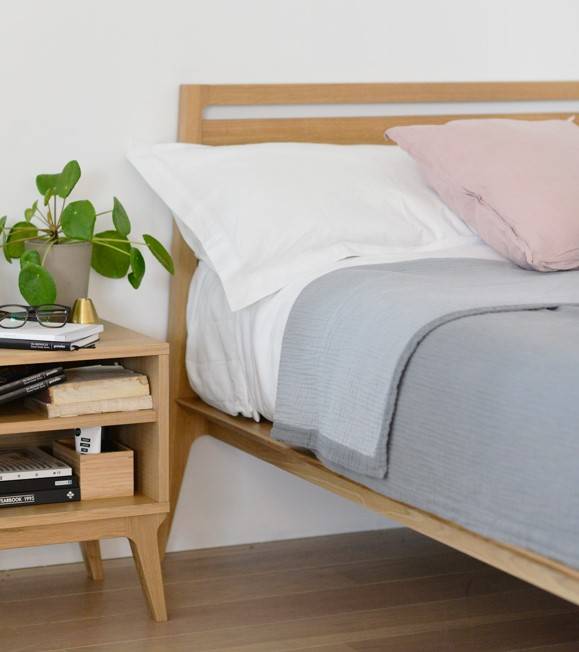 As you'd expect, it all begins with the bed, and we make it easy by offering just one quality choice: the Valentine Bed. Designed by Matthew Hilton, the British talent, a traditional wooden frame has been given a surprising twist for contemporary interiors. Everything is crafted from solid and natural oak, including a slatted headboard, while gently tapered legs that point outwards are its distinctive feature. It's a quietly sophisticated design – which is exactly what's required of a bedroom – that doesn't need to shout to get noticed. While a bed is certainly an investment piece, the average person spends an average of 26 years in one throughout their lifetime, so it's worth getting it right. And this model, with a timeless design that's built to last, is oh-so right for quality shut-eye.
Soft and subdued illumination on your bedside table can send you into a deep slumber as you begin to switch-off from the day and drift-off into a dream. Our Solid Table Light, the brainchild of British designer Terence Woodgate, features a hand-blown opal glass shade that provides a diffused light that's conducive to resting. Better still, an integrated dimmable LED can be controlled at the touch of a button, meaning you can dial the light up or down according to the ambience required. Reading in bed? A page-turner might require brightness. Resting with your eyes closed? Take it down a notch. What's more, the whole thing comes beautifully packaged, complete with pure cylindrical base crafted from solid Serpentine, Nero Marquina or Carrara marble. Again, an assuming design that beautifies your bedroom without adding visual noise, plus a highly-functional piece to boot.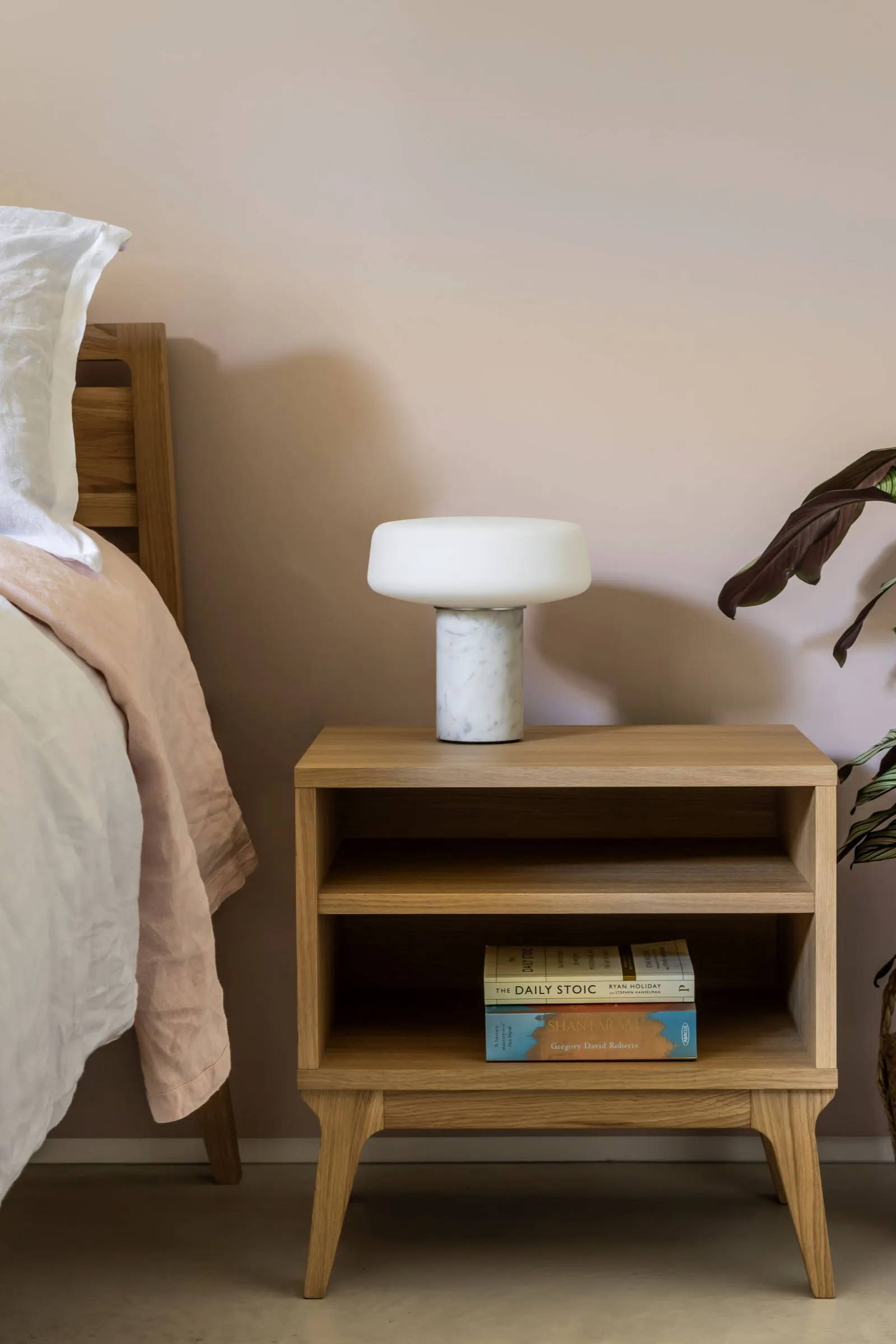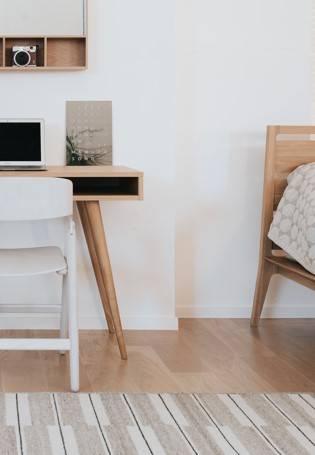 Comfort is essential to charging overnight – and not just in terms of pillows, bed linen, throws and cushions – so why not consider a rug to layer over bare floorboards while adding a dash of style at the same time? Not only will a floor covering stop your feet getting cold as you get out of bed first thing in the morning, but it enables you to sit on the edge of the bed, take off your shoes and socks, and enjoy the warmth and tactility of its softness underfoot last thing at night, setting you up for a solid night's slumber. Designed by Eleanor Pritchard and woven in India, the Spindle Rug is pleasingly simple with a large-scale pattern in neutral colours, meaning it retains a peaceful and restful vibe in a space for sleeping.  
Browse more ideas for the bedroom
Subscribe to our newsletter